About AANY
WHERE TOURISTS BECOME LOCALS AND LOCALS BECOME TOURISTS
Big Apple tourists and Big Apple locals have always had a love-hate relationship. Tourists want to amble down the sidewalks; locals want to get to work on time. Tourists are willing to try any restaurant as long as it's near Times Square; locals are willing to eat anywhere but. It's the bewildered vs. the jaded, but the truth is we need each other. 
Tourists remind locals that New York is a special place, that it's okay to stop and look at the top of the Chrysler Building every once in a while or see a big, splashy Broadway show. And locals shed light on what is truly unique about the city (and what is merely overpriced and overhyped).
From this symbiotic relationship comes Ask a New Yorker, a website that gives locals a chance to express their feelings, thoughts, and opinions about city life and tourists the opportunity to ask questions, gather ideas, and adapt to the rhythm of NYC.


Thomas Pryor – Writer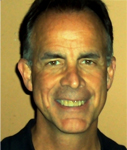 Thomas Pryor's work has appeared in The New York Times, A Prairie Home Companion and other periodicals. His blog, "Yorkville: Stoops to Nuts", is listed in the Blog Roll of The New York Times. Thomas appeared on PBS's acclaimed TV series: "Baseball: A New York Love Story," NBC's "New York Nonstop" and public radio's "This American Life." Thomas curates a monthly storytelling show, "City Stories: Stoops to Nuts," at the Cornelia Street Café that Time Out Magazine, The New York Daily News and CBS News recommend. His book of photographs, "River to River ~ New York Scenes From a Bicycle," was published in 2012 and Cornelia Street Cafe hosted a two month exhibition of his photography in 2013. NBC TV, New York Press and NY 1 praised the book & the exhibit.

Garrett Buhl Robinson – Writer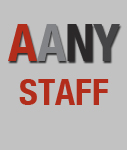 In 1992, Garrett jumped on a coal train and left his hometown, Trussville, Alabama. After hitchhiking around the country, he relocated to the West Coast where he lived in a number of different cities while writing and studying independently and supporting himself at various jobs. Garrett has published numerous novels and books of poetry, including "Nunatak", "Zoe" and, most notably, his book length poem, "Martha", celebrating the fine art of dance. Garrett moved to New York City in 2011. Garrett's full bio can be found on his website garrettrobinson.us

Maria Gorshin – Writer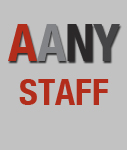 Maria is a random blogger and tweeter as well as a percussion enthusiast. She writes about New York City adventures, past and present, shares Upper West Side stories from the 1970s and posts essays about much more. Her writing focuses on Tourism, Travel and Animation. To see more from Maria check out her blog, City Girl Writes, or find her on Twitter: @citygirlwrites.



Matthew Sheahan – Writer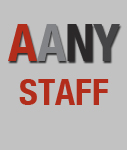 Matthew Sheahan writes the "Notes from a Polite New Yorker" column and blog. His work has appeared in Kotori Magazine, Taki's Mag, GetUnderground.com, Knot Magazine, The Black Table, Too Square, and various other web sites and print publications. He also writes fiction and poetry. To see more from Matthew check out his blog: Notes From a Polite New Yorker




Written by New Yorkers of all stripes, our blogs discuss everything from parenting to eating to hailing a cab in NYC.  There are also interviews with prominent New Yorkers, nostalgic essays about the New York of yesteryear, and plenty of great, only-in-New York stories.
Want to chat with locals and tourists alike about their New York experiences? Visit the AANY Forum, where you can start a fresh conversation or join one already in the works.   
Glimpse the nuance of New York life with our original videos. See neighborhoods you'd never think to visit, watch interviews with local characters, and get in touch with the authentic New York experience.
Contact AANY