About AANY
WHERE TOURISTS BECOME LOCALS AND LOCALS BECOME TOURISTS
Big Apple tourists and Big Apple locals have always had a love-hate relationship. Tourists want to amble down the sidewalks; locals want to get to work on time. Tourists are willing to try any restaurant as long as it's near Times Square; locals are willing to eat anywhere but. It's the bewildered vs. the jaded, but the truth is we need each other. 
Tourists remind locals that New York is a special place, that it's okay to stop and look at the top of the Chrysler Building every once in a while or see a big, splashy Broadway show. And locals shed light on what is truly unique about the city (and what is merely overpriced and overhyped).
From this symbiotic relationship comes Ask a New Yorker, a website that gives locals a chance to express their feelings, thoughts, and opinions about city life and tourists the opportunity to ask questions, gather ideas, and adapt to the rhythm of NYC.
Kennedy Moore – Creator & Owner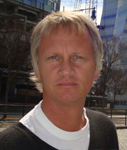 Kennedy Moore has over two decades of experience in sales, business development, and design-related activities. Since 1997, Kennedy has been responsible for national sales and marketing at White Glove Transportation Services, the high-end New York City-based transport service that specializes in shipping artwork and antiques. Ask A New Yorker is Kennedy's vision which he has been working at for nearly ten years. The effort has resulted in write-ups from publications such as The London Times, Frommers.com, and New York Post's Page Six. He has also worked previously for various organizations as an exclusive night-club host, restaurant designer, and landscape architect. Kennedy earned his BA from the University of Colorado at Boulder.
Eric Port – Website Designer; Marketing Strategist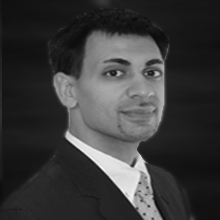 Eric Port is an expert in professional website development with a focus on strategic internet marketing. Eric is the original designer of www.askanewyorker.com. Eric currently operates a website design and internet marketing company headquartered in Providence, Rhode Island called Web Brilliant. Check him out at www.WebBrilliant.net. You will frequently find Eric in New York City for meetings and business trips too.

Thomas Pryor – Staff Writer & Photographer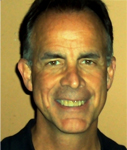 Thomas Pryor's work has appeared in The New York Times, A Prairie Home Companion and other periodicals. His blog, "Yorkville: Stoops to Nuts", is listed in the Blog Roll of The New York Times. Thomas appeared on PBS's acclaimed TV series: "Baseball: A New York Love Story," NBC's "New York Nonstop" and public radio's "This American Life." Thomas curates a monthly storytelling show, "City Stories: Stoops to Nuts," at the Cornelia Street Café that Time Out Magazine, The New York Daily News and CBS News recommend. His book of photographs, "River to River ~ New York Scenes From a Bicycle," was published in 2012 and Cornelia Street Cafe hosted a two month exhibition of his photography in 2013. NBC TV, New York Press and NY 1 praised the book & the exhibit.
Garrett Buhl Robinson – Staff Writer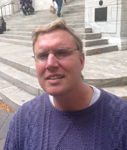 In 1992, Garrett jumped on a coal train and left his hometown, Trussville, Alabama. After hitchhiking around the country, he relocated to the West Coast where he lived in a number of different cities while writing and studying independently and supporting himself at various jobs. Garrett has published numerous novels and books of poetry, including "Nunatak", "Zoe" and, most notably, his book length poem, "Martha", celebrating the fine art of dance. Garrett moved to New York City in 2011. Garrett's full bio can be found on his website garrettrobinson.us
Celine Bossart – Dining and Nightlife Correspondent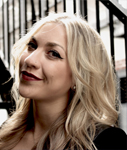 Céline Bossart is a French-American bonne vivante with a passion for travel and an affinity for epicurean exploration. Céline holds a BS in International Merchandising Management and Italian Language from Manhattan's very own Fashion Institute of Technology and has also studied at POLIMODA International Institute of Design and Merchandising in Florence, Italy. Her professional background includes stints in major television networks and print publications as well as founding a company in Paris at the ripe age of 21. She is currently a marketing and editorial associate at New York-based Luxury Attaché. Check out her professional works as well as personal travel and dining blogs here:http://www.luxuryattache.com/communique/ — http://celinebeauxarts.tumblr.com/ — http://urbanistenyc.tumblr.com/
Matthew Sheahan – Staff Writer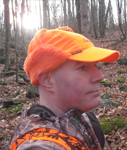 Matthew Sheahan writes the "Notes from a Polite New Yorker" column and blog. His work has appeared in Kotori Magazine, Taki's Mag, GetUnderground.com, Knot Magazine, The Black Table, Too Square, and various other web sites and print publications. He also writes fiction and poetry. To see more from Matthew check out his website: MatthewSheahan.com
Atelston Fitzgerald Holder 1st – Writer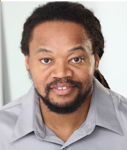 Atelston Fitzgerald Holder 1st, The Ghost Of Ambigutiy…!
Website www.mrpregnant.com
300 million Internet views, appeared on over 20 different Cable & TV Networks.
Connect with him on Facebook mrpregnant Twitter mrpregnant and Linkedin mrpregnant
Diana Amsterdam – Contributor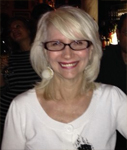 Plays published by Samuel French, Broadway Play Publishing, Smith and Kraus, St. Martins Press and Playscripts. Carnival Round the Central Figure produced fall 2013 in Berkeley and Dallas. She is a New York State Council on the Arts grant recipient, winner of three BBC commissions, and First Prize winner in New York Women in Film and TV's 25th Anniversary Screenplay Contest. Career ranges from the #1 most popular blogger on JDate to rave reviews in the New York Times. Amsterdam lives in Brooklyn and makes her living as a writer. Her website: DianaAmsterdam.com
Follow Diana on Twitter: @FrontLineWriter and Facebook: Diana Amsterdam
Maria Gorshin – Contributor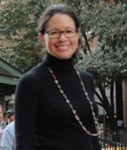 Maria Gorshin is a lifelong writer with 20 years experience writing about travel, tourism, and entertainment for clients around the globe. She recently served as the lead writer on an archaeology-based children's animation series associated with the Supreme Council of Antiquities in Egypt. Previously, Maria contributed to the development of history-based attractions for a leading theme park company. She is an enthusiast about all things New York, the city where she was born and raised, and Philadelphia, the city where she lives and searches for nuances of old New York. She posts at UntappedCities.com, HiddenCityPhila.com and CityGirlWrites.com.
Jane Bello – Contributor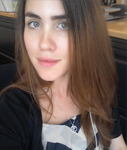 Raised by a pair of hardworking Cuban immigrants, Jane grew up with an overwhelming desire to succeed. Having fled from Miami in July 2013, she's been making a home for herself in New York City. Her passion for fashion, writing, and people, makes this an ideal place for her to live and explore. She's an introvert, and generally prefers to listen rather than talk; but never watch when she can do. She fears no experience, for she knows that growth is inevitable. "There's no end to what we can learn, if we're just open to it."
Milen Vasilev – Contributor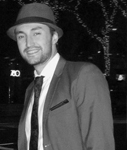 Milen catapulted out of Europe and, through many perils and last minute emotionally invested decisions, gravitated to the center of the universe – NYC. Here he studied business. After he graduated he regrouped and explored his artistic inclinations, painting for a few years. Followed by a venture in independent filmmaking. Landed a few writing jobs. And since then writing have become a constant companion in his life. Short stories evolved into film scripts then grew to vibrant novels. Along the way weekly writings about art and culture have been a natural extension of his passion. He writes daily and produces one short film every year. check out his website: MilenVasilev.com
Want to chat with locals and tourists alike about their New York experiences? Visit the AANY Forum, where you can start a fresh conversation or join one already in the works.