Janice McDonald:  With 8 Emmy nominations, she was dubbed the Susan Lucci of CNN. Janice has taken her career global – writing books and producing TV, using all seven continents as her stepping stones.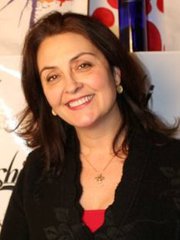 People ask me what my favorite city to visit is and my immediate answer is always Bruges, Belgium.
From the first time I visited more than 15 years ago, I felt at home wandering the cobblestoned streets and canals.
Many people haven't even heard of it and I probably would have missed it as well if someone hadn't overheard that Ii was traveling to Belgium and told me I HAD to go to Bruges.
I've uttered those words a thousand times since to fellow travelers.
Just an hour by train from Brussels, I have escaped here for many a long weekend. Part pedestrian, part canals, all magical, Bruges is the sort of city you could wander through a dozen times on its cobblestoned streets and still see something new on each visit. The city dates back to the 9th century and as you explore this quant Belgium burg you will find yourself staring at homes dating to the city's origins. A time capsule in city form, it's no wonder it is listed as one of UNESCO's World Heritage Sites.
Canals crisscross Bruges so it is often called the Venice of the North. In fact, its name is derived from a word which means "bridge" because there are lots of them here. A boat ride is a must for any visitor to get a true sense of how a thousand years ago, this city was a bustling seaport. Or just try to get lost down the enchanting maze of winding streets and canals.
While the heart of the city is dominated by its stunning bell tower, Bruges was actually founded in a square only about 100 yards away. There you will also find another of the city's most noteworthy claims to fame – the 12th century church called the Basilica of the Holy Blood. There you can get a glimpse of an ancient glass vial reputed to contain a piece of Christ's blood stained garment.
Have I got you convinced yet? I loved it so much, I wrote a book about it called Historic Walking Guide: Bruges.  This isn't a sales pitch, but it does lay out ways to help you make the most of your time there. It outlines several routes to take, including a chocolate walk and a beer walk!  With or without the guide, Bruges is a great place to escape down the quite streets, sit on a canal or stop in a cafe and feel you've stepped back in time.