With the super bowl black out saga behind her, Beyonce is back in the spotlight once again with her new documentary.  'Life is But a Dream.' The HBO film provides a revealing and compelling look at the star. According to Beyonce, making it was a very therapeutic process for her: "This movie has really been my therapy. I've healed from so many wounds and I've been able to understand why some of the things I've been through, why I went through, so feel really proud, and hopefully I can inspire other people."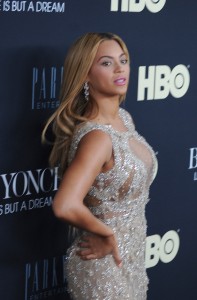 It is difficult to see how Beyonce with her "to die for" looks and having one of the most successful marriages in show business, has a lot to worry about, but one of the most interesting aspects of the film is her vulnerability and honesty. Yes Beyonce has problems too is one of the reasons this Doco is sure to be a hit and is bound to draw an even bigger audience and fan base towards this amazingly talented young woman. The film certainly reveals Beyonce as a very likable public figure and role model.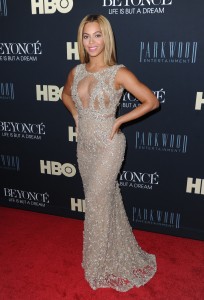 Clearly one of Beyonce's most important roles is as a mother and she hopes this documentary will one day inspire her one year old daughter, Blue Ivy, through any of the tough times that she may have to face in life and inspire her through this moving account.
Ask a New Yorker gives this documentary a very, very high five and recommends you check it out ASAP!  'Life is But a Dream ' is great watch and inspiring at the same time. Beyonce is a girl who is successfully running her world and those around her.
Beyonce:Life is But a Dream airs on HBO on February 16,