Gay marriage NY
June 16, 2011 04:18PM
Admin
Registered: 13 years ago
Posts: 4,018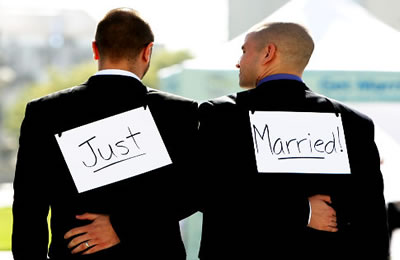 Congratulations!
I would be happy to be your witness. My name is Kennedy Moore and I publish Ask a New Yorker.
I would suggest the following. In my opinion a witness is more of an honor with that said....
I'm also a photographer. So the idea would be to capture the big moment and do a two hr photography tour following the ceremony. This would be a great way to see the city. Brooklyn Bridge,Time Square, Central Park and Soho.
Let me know if this interest you. A CD with a minimum of 75 pictures will be delivered to your hotel the following day. Pricing 2 hour tour and witness(which takes approx 1 hr) $250
Best,
Kennedy
kennedy@AskaNewYorker.com
[www.cityclerk.nyc.gov]
Republican New York State Senator Roy McDonald is one of the few Republicans who's said he will vote to legalize gay marriage in New York.
Reacting to pressure from the Conservative Party, anti-gay marriage groups, and religious leaders, McDonald gave a statement to the press which included a remarkable quote.
[
www.huffingtonpost.com
]
Reuters) - New York could become the sixth state to allow gay marriage if one more Republican senator supports the move in a possible vote Friday.
The state-by-state battle over gay marriage has become a contentious social issue ahead of the presidential and congressional elections. Five states and the District of Columbia allow gay marriage and four states have civil unions.
Edited 5 time(s). Last edit at 01/20/2012 02:19PM by askanewyorker.
ALBANY, New York (Reuters) – Governor Andrew Cuomo made same-sex marriages legal in New York on Friday, a key victory for gay rights ahead of the 2012 presidential and congressional elections.
[
news.yahoo.com
]
Edited 1 time(s). Last edit at 06/25/2011 07:29AM by askanewyorker.
Gay couples intent on making history here this Sunday first have to beat the odds.
So many same-sex pairs are applying to get hitched on the first day the state's new marriage-equality law takes effect that city officials announced yesterday they're going to hold a lottery to accommodate 764 lucky couples -- about half of those who requested the date.
Read more: [
www.nypost.com
]
Edited 1 time(s). Last edit at 07/20/2011 09:23AM by askanewyorker.